Our Stories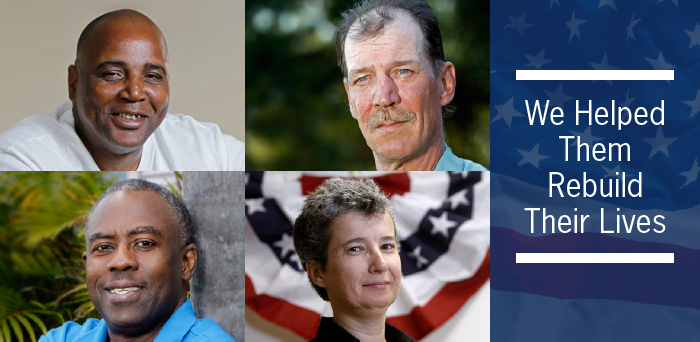 Veterans Support Organization strives to help every veteran we can.
We do it by giving them jobs, and donating to major veterans organizations like the U.S. Department of Veterans Affairs.
It's no exaggeration that VSO has changed the lives of thousands of needy and disabled veterans.
Our staff has kept veterans from slipping into homelessness, given veterans the confidence to hold steady jobs, steered veterans away from harmful drugs, and enabled veterans to reconnect with estranged families.
We do this every day.
On the pages of this website, the stories of how we help rebuild troubled lives will come to life. We'll also bring you the latest news and information on matters impacting all veterans.
Take the time to understand the struggles facing veterans and the challenges facing government and private industry in working to assist veterans. And then, donate what you can in time and money to support the efforts to improve the lives of veterans.
Thanks for caring.


Richard VanHouten
CEO, Veterans Support Organization